Everglow Lighting 2017 Catalogue (Domestic & Commercial Range)
Views:144 Author:Everglow Lighting News Team Publish Time: 2016-10-01 Origin:Everglow Lighting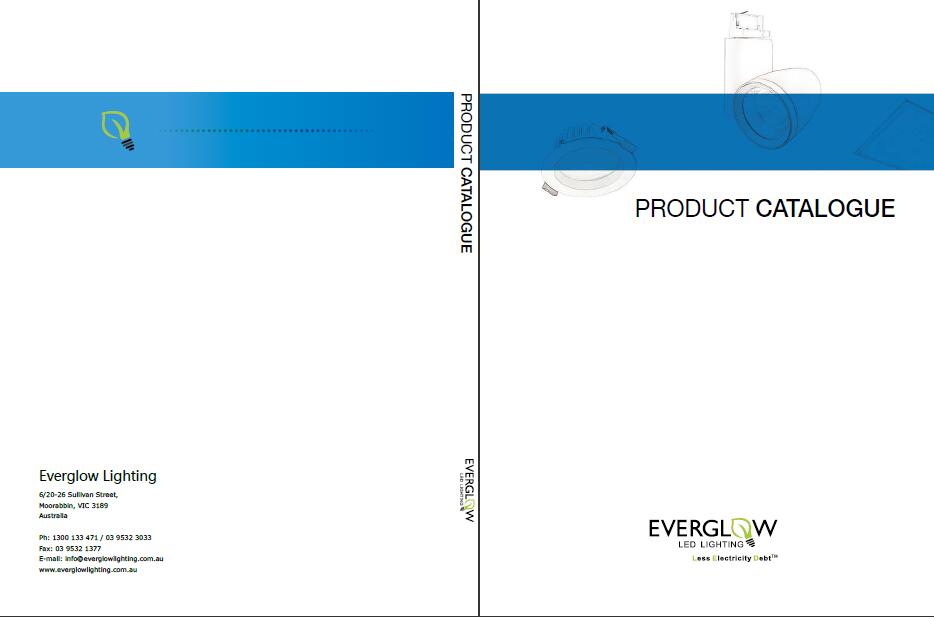 Everglow Lighting 2017 Catalogue (Domestic & Commercial Range) is Available Now.

The 122-page catalogue include over 100 popular LED lighting products suitable for application of household, retail shops, offices and shopping mails. The ranges include:

- Downlight range;
- Track Light range;
- Panel Light range;
- Ceiling Light range;
- and many more...

To order the PDF version, please send us the request via info@everglowlighting.com.au. Alternatively, print copy is also available upon email request. Please advise the shipping address if you wish to get the hard copy.